TMPro - Activating new software modules is very easy:
Connect hardware and start software. Go to "Purchase modules" - "Order new modules"




The software will open a screen with Left and Right windows




In the Left window are the modules you do not have and which are available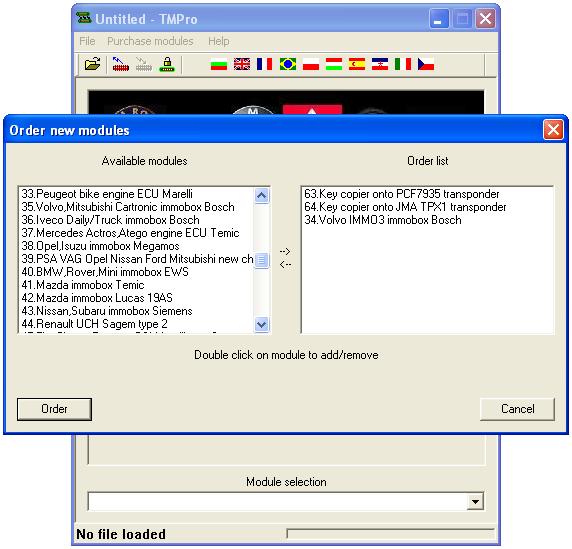 Double click the required software module - moving it from 'Available Modules' to the 'Order List' window




You can add as many modules as you wish to the order list - please remember that you should only move the ones you have paid for




You can remove modules from the order window by double clicking the module in the Right window




When you are satisfied with your selection, press 'Order' button.




The software will save the Order File to your local drive



Send the order file (ORD) to

admin@remotekeys.co.uk








Once received, I will send you the upgrade file (.MOD).




To install this, please connect the Base Unit (Hardware) and start the software




Go to 'Purchase Modules' and then 'Install Modules'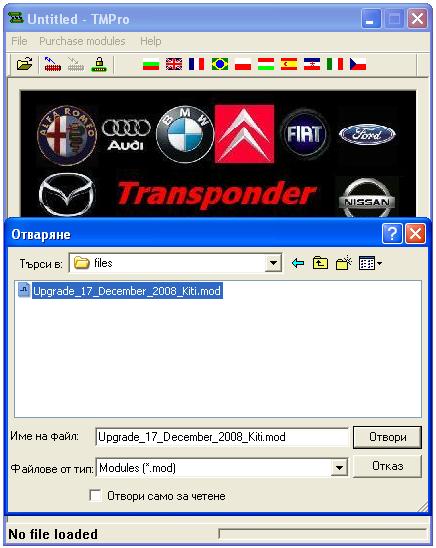 Select the file we have sent you. Open it. That's all!