WE ARE AN OFFICIAL TMPro DISTRIBUTOR
Windows 8 - Installation Instructions
Before installation, PLEASE watch this video:  VIDEO
You must disable
Driver Signature Enforcement
_______________________________________________________________________________________________________________
- Current Software Version: 2.394 (1 April 2019)
... also known as TMPro keymaker or TMPro keymaker is a suite of software for transponder key making, transponder key programming, transponder key copying and PIN code/security code calculating. The 'Base Unit' (or Protection programmer)  is a small box, which is connected via USB. The software user interface supports 10 languages - English, Bulgarian, French, Portuguese, Polish, Hungarian, Spanish, Serbian, Italian and Czech. It is simple to use and offers a wide range of software to support programming and transponder production for a wide range of transponder keys.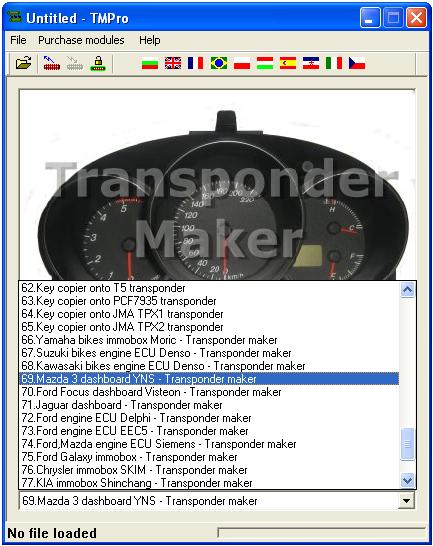 -    Robust and Reliable High-Tech Base Unit
-    Support for the widest range of vehicles in the industry
-    Guaranteed 100% success rate for all supported makes and models
-    Easily identifies transponders used in any car or motorcycle
-    Supports the reading and writing of the widest range of EEPROMs and Processors
-    Constant development of new and existing modules
-    Single USB use
-    Easy to use software which is both intelligent and intuitive
-    Automatic updates of all installed software
-    Lifetime Warranty on the controller
-    Select only the modules you want to start with, making TMPro the obvious choice for both experienced engineers as well as those starting out in the industry
-    Rapid support program for TMPro users - Response time usually within 2 hours
All modules automatically update to the latest version available through the internet when you start the software. Upon starting the software it checks to see if there is a newer version available. We think this is a far more efficient way of keeping your software up-to-date.
TMPro software is designed as a professional's tool to help them in the auto locksmith and vehicle locksmith work.
It is not as expensive as you might think!
TMPro is organized into modular software. This means that each supported immobiliser is a separate specific software module. It is designed like this in order that you do not have to anticipate what software you are going to need, and may simply purchase the relevant module when the need arises. This enables us to keep the costs reasonable. You can purchase when you know you have a job to do, and therefore be sure of an immediate return on your investment. To start, it is possible to have only the TMPro Base Unit with just a single module. All future module purchases are downloadable.
We record your device number against your account, and this way we know what we're connecting the software to when you decide to add to your list of modules.
TMPro works with EEPROM dumps from immobilisers.
You need to have knowledge of how to use soldering-desoldering tools and memory device programmers. In order to use TMPro it is necessary to remove the immobiliser box or BSI/UCH unit from car, open it, desolder the chip and read the specific memory device which is where the necessary key information is stored. ALWAYS save the original EEPROM area of a file into BIN or EEP format. 
Use the saved file with TMPro to program a transponder.  The information box shows the type of memory device and what is the correct length of the file. Depending on which immobiliser it is, it may be a serial EEPROM,  Motorola MCU or Texas Instruments MCU.
 
You can use any reliable programmer to read data from the chip. TMPro works only with BIN or EEP files.  It automatically recognises the immobiliser box type and chip simply by opening its EEPROM file.
 
For modules which use serial EEPROM 93cXX our software automatically recognises if the dump has been read correctly (x8 or x16), and if necessary will swap the bytes.  If the file is a known size and type, our software automatically goes to correct module. If file size or type is not recognised the software will advise you. Then solder back memory device, reassemble immobox and fit back to car.
TMPro uses 7 types of transponders.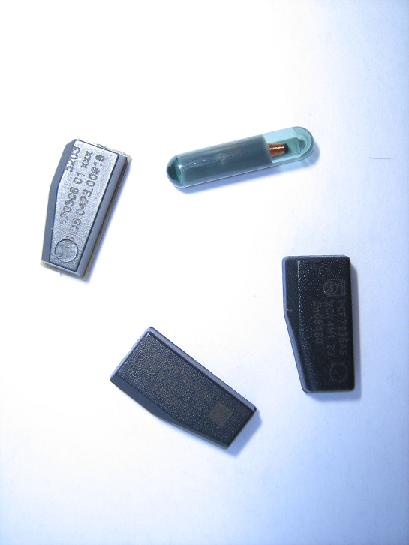 In the information box below the module picture you are advised what transponder should be used with the selected module.
Sokymat Nova, also known as Silca T5 or JMA TP05.
Philips PCF 7935. You can use also Silca T15 or JMA TP14.
Philips PCF 7936. You can use also Silca T14 or JMA TP12.
Sokymat Magic, also known as Megamos Crypto. You can use also Silca T6 or JMA TP08. 
JMA TPX2 or Errebi TX2 or china 4D clonable transponder
Texas DST, also known as Texas Crypto or Silca 4D60 - JMA TP06/TP19
JMA TPX3/TPX4 or Errebi TX4/TX4A
UPDATING YOUR TMPro - Adding New Modules
Once you have bought your TMPro, and you are ready to add new modules, click here to learn how
REPAIRS TO YOUR TMPro
If you have an issue with your TMPro - please contact us using the contact form. We will assess the nature of the problem and advise you on what you need to do to have it repaired.
We are very proud of the customer service we deliver - and we always aim for the minimum of disruption . . .  Contact us in the event that you need any advice or support.
CONVERT YOUR OLD TMPRO
For users of the earlier generation TMPro box, we have a solution that does not require you to replace your hardware.  This is a low cost solution costing only £50.  To download a copy of the instructions, please click here